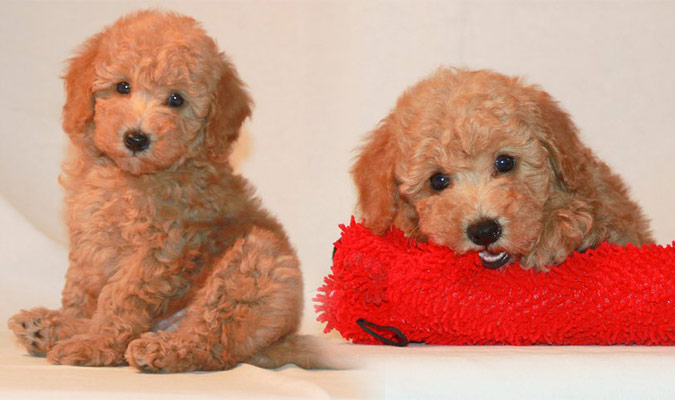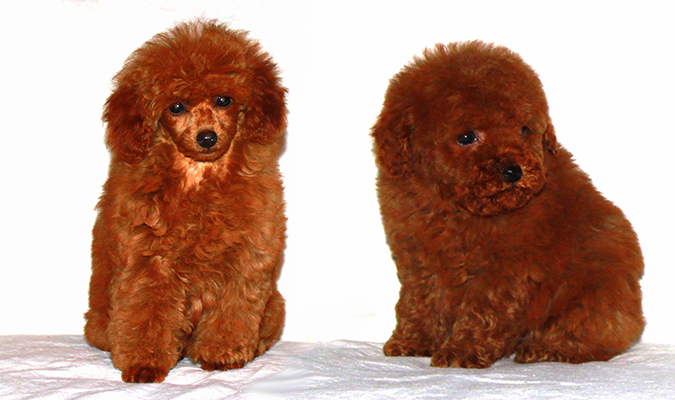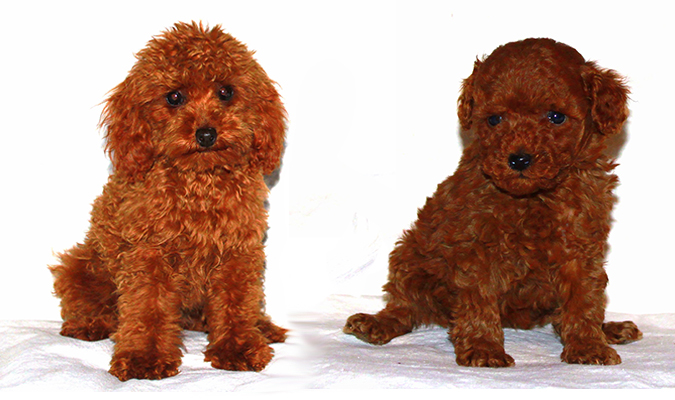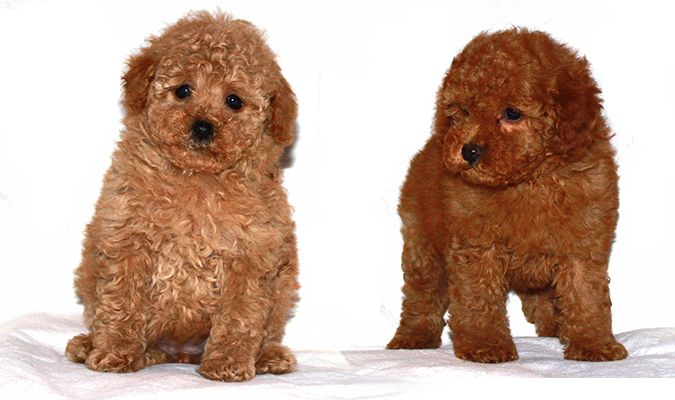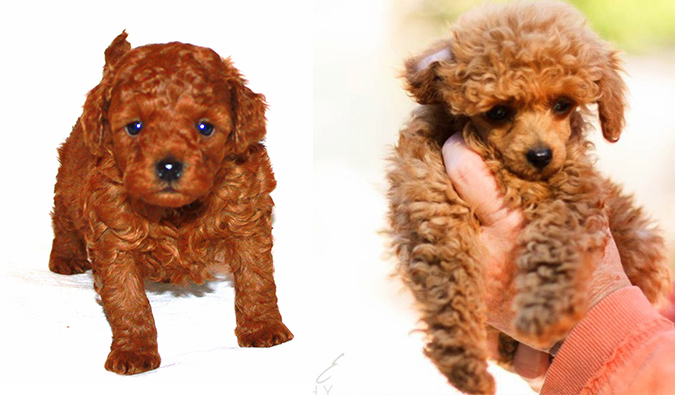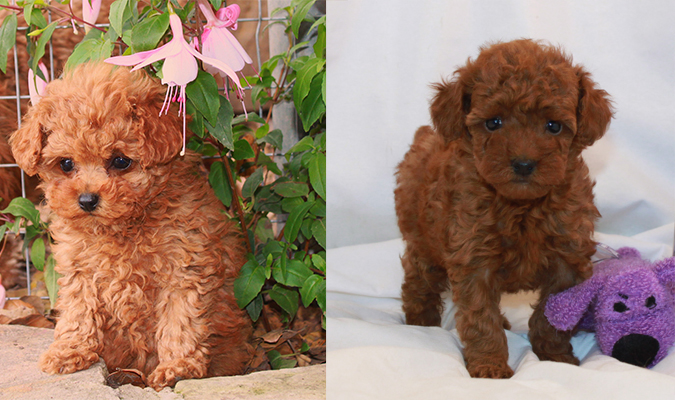 Scarlet's Fancy Poodles
Hi Linda, My little puppy is doing so well….saw my VCA  vet within the 72 hrs…eating well…playing with Minna….playing toys….trying to be potty trained…sleeping all night in Kennel on the bed. He does have some separation anxiety which I Am working on. All together a darling,smart,curious,peppy,and confident little guy…very loving too! He is my 12th dog ,and  I continue to be amazed at the quality of your successful breeding!!….not forgetting my 11th dog Minna in this ultimate compliment to you ;)).So again thank you ,Linda…I am so very pleased and grateful with Minna and Dylan.
Sandy in Omaha
We understand that buying a puppy over the internet is a new experience for most people.  There are ways to determine if the person you are talking with is a legitimate, experienced, honest breeder or is a scam artist or a puppy mill.

We have written down a guide for you.  The Buying guide is located on the side tab "Take the worry out of buying your puppy online".  You are looking for a healthy, happy, family member, this guide will be of great help to you.
Operation permit C2598
~licensed
~inspected
~caring stewards of the Poodle breed
updated daily

Our promise to you – a puppy that has all the qualities of The AKC Breed Standard. 
A well bred Poodle is highly intelligent, beautiful, loyal, and an excellent companion.
Our temperaments are happy and friendly.
Honest representation of size, color, health, temperament and pedigree of all California AKC and  Poodle Puppies. We are an ethical, licensed, responsible breeder of quality purebred, AKC  registered poodle puppies. We love sharing our passion for wonderfully bred, happy, healthy poodles. Our family has raised Poodles for nearly 50 years in the same location: an old fashioned little ranch, perfect for giving the best of care to our moms, dads and precious puppies. We go to great lengths to acquire excellent parents, bred from red AKC  Champions.   Selectively bred from red lines for at least 5 generations to produce puppies with excellent health, temperaments and absolutely show-stopping beauty!
We are located in California on the beautiful central coast, one half way between Los Angeles and San Francisco.  It is a easy day drive to our Poodle Ranch.
Our beaches are famous for driving on the beach and camping on the sand next to the Pacific ocean.  Boating, fishing, sunbathing, and the temperate weather attract many visitors year round.
Please look at the different topics.  We hope you will find it useful material for education purposes.  And we hope it will be interesting and fun reading for you.
Thank you for visiting our site.
Linda, Kimberly and Mikaela
Latest News