Available Puppies
All Puppies pictured below are available and ready to be adopted now.  Updated daily
~Operation Permit C2598
~licensed – sales tax will be calculated on your puppy purchase

~inspected
~caring stewards of the Poodle breed
WE SPECIALIZE IN extra FINE QUALITY RED and APRICOT POODLE PUPPIES that will be sold to PET HOMES, registration will be limited (sold as pets).  We also have puppies that are show prospects.  They will be sold upon agreement with full registration.
* If the puppy you have decided on becomes unavailable (due to any unforeseen  cause, or you are unable to take your puppy when it is ready to go home) your reservation deposit will be placed in first position for the next available puppy of the  same size, sex and color.
*If you are looking for a puppy that is not shown below, email us and tell us the specifics of what you are looking for in your puppy.  We may have the puppy you are looking for, but it may not yet be posted.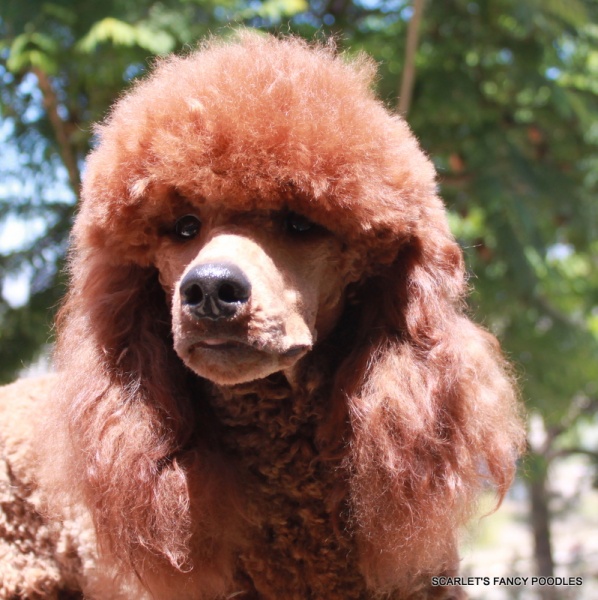 This gorgeous young adult male will make a excellent companion.  He is 20″ tall and weighs 30 lbs.  He has all the elegance of a Standard Poodle, but is 1/2 the size.  His temperament is gentle and sweet.  AKC registered, sold as pet.  $2500.
If you are interested in this boy, ask for his video and fill out the Reservation Form below.
click to view