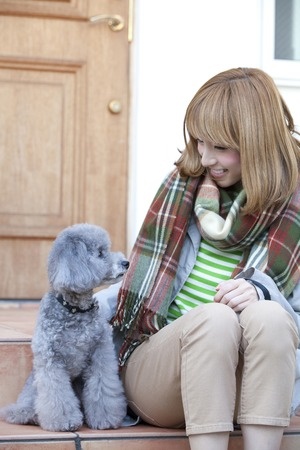 Whether you are planning a holiday getaway or anniversary weekend, every dog owner's biggest concern is what to do with their furry family member while they are out of town. Especially if you have had difficult experiences apart in the past, you may not know who to turn to. Choosing the right pet sitter is an important decision to make well in advance of your trip, so stop worrying and make a plan.
Choosing a Sitter
Picking a sitter for your pet is a lot like choosing one for a child. Not only do you want someone who will provide your dog the love and attention they deserve, but you need someone who you can trust to follow the rules and limitations you set. While your best friend may love your pup, if she is always letting them jump on the couch when she knows they aren't supposed to, it may not be the best fit.
You also want to choose someone who your pet is already comfortable with. Leaving them with someone new can create unwanted stress and anxiety. Does your dog dance with excitement every time your dad stops by? He is probably the perfect choice!
Location
Once you have found a relative or friend who is happy to take care of your furry friend, it's time to choose a location. If possible, have your human friend stay at your home to maintain balance and normalcy in your pet's schedule.
Since this is not always feasible – and can be a big favor to ask of someone – it is important to get your pet acclimated with their vacation home before just dropping them off. Plan visits to your sitter's house and let them get to know all members of the household for an easier transition.
Make a List
Instead of worrying if your dog is getting fed on time and playing with his favorite toys, write out a list for your sitter. They will appreciate the help! Write down your typical schedule, including what time your dog is fed, when you go for walks and what toys you usually play with together. Include emergency information, including your vet's phone number and the location of the closest emergency vet to ease your mind and theirs.
Enjoy Yourself
Take a deep breath and remember that you have considered everything! Your pet is in good hands, so enjoy your trip. Your dog will be there, tail wagging, when you get back in a few days.
Looking for a poodle puppy to join your family? Contact Scarlet's Fancy Poodles at 805-748-2095 to learn about our current puppies and upcoming litters. Located in Central Coastal California, we ship within the U.S. and Canada.