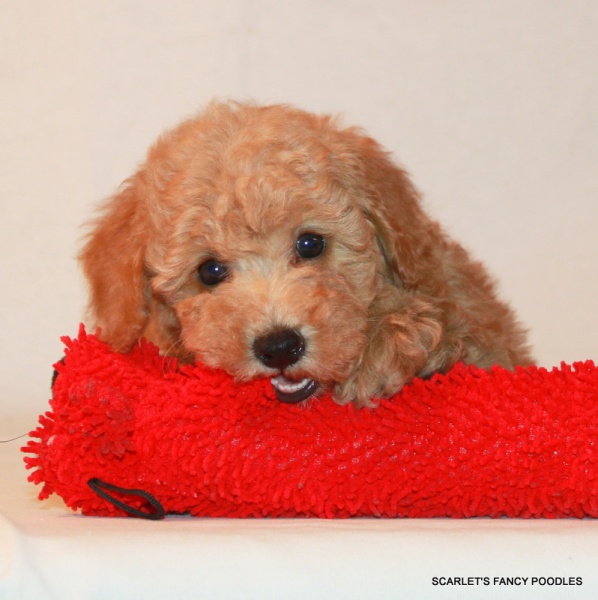 Do you have a poodle lover in your family or friend group? Holiday shopping for dog owners can be a fun and creative process. Here are some ideas to get your shopping started:
The Traveler
As poodle parents, we love to take our poodles everywhere. There are tons of companies that make really great accessories for the car. A backseat car protector will help to keep our cars clean and organized and our poodles happy. Check out this one from Frontgate. It's even stain resistant! Frontgate also carries a ton of other great pet products for travelers. Their portable crates are another great investment.
The Baker
I know tons of animal lovers who also enjoy baking. For those friends, I love to give them sets that help them to try out new dog treat recipes. Nothing is better than knowing exactly what your puppies are eating. Try baking them yourself and giving to all of the puppies in your life, or put together a jar filled with ingredients and cookie cutters and give as gifts. Need some great recipes? I've tried this, this and this one.
The Techie
There are tons of pet cameras on the market. Some are your standard baby monitor type, while others can actually attach to your poodle's collar so you can tune into what they are doing at all times. Looking for a small stocking stuffer? Check out this USB hub.
The Pet
Hey, maybe you are actually shopping for the pet! In that case, we recommend simple gifts that the pup can actually use or enjoy. These personalized collars are great and eliminate the need for dog tags.
Poodles are among the smartest of all dog breeds. They love to be challenged and busy at all times. Try investing in a few of these special dog toys that help to challenge them as they earn treats.
When all else fails, I've never met a poodle that didn't LOVE a bucket of tennis balls.