How to Keep Your Dog's Teeth Clean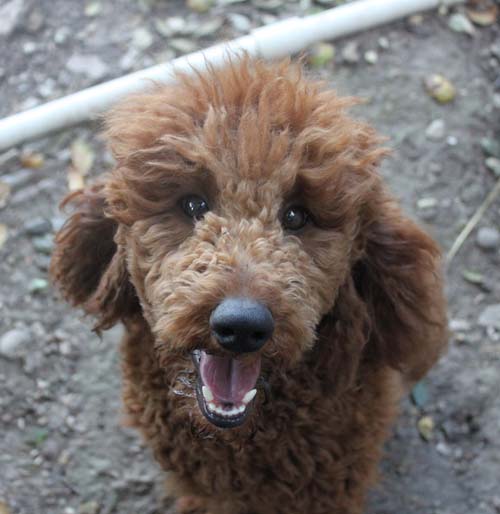 Does your dog have bad breath? If you're like most people, you probably laugh it off. Bad breath, though, could be the sign of something bad going on inside your dog's mouth. Have you checked your dog's teeth and gums lately? If so, did you notice any bleeding? Dogs can and do get periodontal disease. They also get plaque buildup!
It's a good idea to brush your dog's teeth to help keep them clean. Just like humans, dogs have a tendency to get plaque build-up as well as tartar build-up over time. Gums get irritated and bacteria grows where you (and your dog) don't want it to. In the words of Scooby Doo, "Ruh roe!"
Unabated, bacteria in/on your pet's teeth may end up getting into his or her bloodstream, messing up the kidneys and liver.
So how can you do your best to keep your dog's teeth clean? If they're not used to having their teeth brushed, use a soft gauze pad, initially, to rub on their teeth so they get used to the process. Then, later on, graduate to a pet toothbrush. Only use toothpaste designed for dogs– don't use toothpaste for humans. Concentrate on your dog's gum line, spending about 30 seconds on each side of the mouth a couple times a week.
If and when you're having trouble doing dental care for your dog on your own, ask your vet for help. He or she may end up using medication or anesthesia in order to deal with your dog's teeth in a proper way. And if a tooth extraction is needed, better that your vet does it than you!
Finally, if you've been giving your dog wet food, try switching to dry food. Interestingly, there are products designed to promote dog dental health, keeping their teeth and gums healthy. Ask your vet for recommendations and/or read the labels at the pet food store. You can also look for the Seal of Acceptance from the Veterinary Oral Health Council which indicates that the food meets high standards for plaque and tartar control.