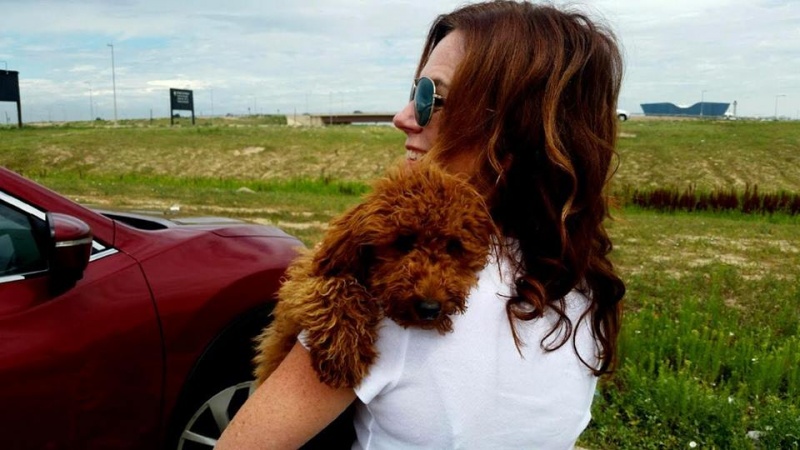 Whether you and your dog are frequent car companions or only drive together to the vet, car safety is important to remember! Regardless of the length of your trip, your dog should be safe and secured in your vehicle. This will not only protect him in case of an accident, but it will prevent you from getting distracted while driving.
Before getting your furry family member in the car, look around the interior and remove any loose items. Especially to a puppy, spare change and receipts that have fallen to the floor look like a snack! Instead of having to worry about getting them out of your pet's mouth as you drive, clean up before they get in the car.
If you have a vehicle large enough, a crash-tested travel crate is a great option to keep your dog from injuring himself or you and your other passengers as he moves about the vehicle. Before a long trip, burn off some energy with a walk. Remember to stop every couple hours for water and to walk around. Cars get hot very quickly and this will give your pet a chance to cool off and relieve himself outside.
Another option is a vehicle pet harness. When using a harness, be sure to follow the instructions for proper installation and always buckle your pet into the back seat of the car. In the unfortunate event of a car accident, front air bags could severely injure your pet.
A pet first-aid kit including bandages, gauge, antiseptic cream and tape is also good to keep in the car. You never know when these supplies will come in handy, especially on a long trip or a visit to the dog park! Make sure your dog is wearing a collar with proper identification before leaving home and never leash their leash on in the car. A leash can easily become tangled up and injure your pup!
To learn more about car safety for your dog, visit Pet Travel Center or the American Humane Society. Talk to your vet to learn the best safety option for your pet and please remember to never leave your dog unattended in your vehicle!